"Family"
More images from my "Dreams" series
"Blind Faith"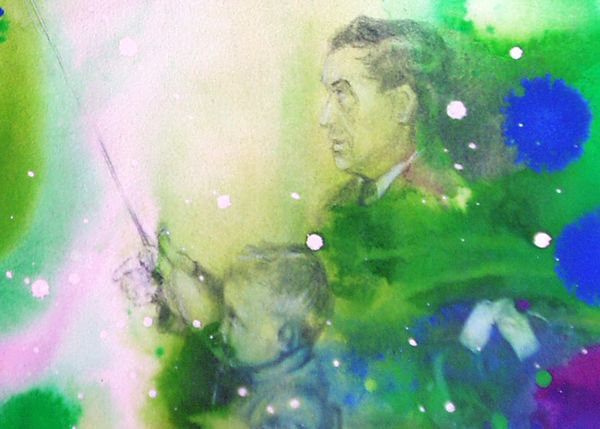 "Pandora's Box detail"
"Pandora's Box"
"Same time: same place" Ever found yourself inappropriately dressed?
Continuing the series of my world of dreams.
New series exploring my world of dreams.
See more work in gallery section "dreams".
Crucigrama/Crossword mural Escuela Oficial de Idiomas, Málaga
Start of a new mural at Escuela Oficial de Idiomas, Málaga
Inicio de un nuevo mural en la Escuela Oficial de Idiomas, Málaga.
Portrait of Grayson Perry "So, what is it that I love about the work of Grayson Perry?" Inspired by a visit to Firstsite Gallery, Colchester to see Perry's tapestries relating the story of "everywoman" Julie Cope.
Retrato de Grayson Perry "Entonces, ¿qué es lo que amo de las obras de Grayson Perry?" Inspirado por una visita a Firstsite Gallery, Colchester para ver los tapices de Perry que relatan la historia de "Everywoman" Julie Cope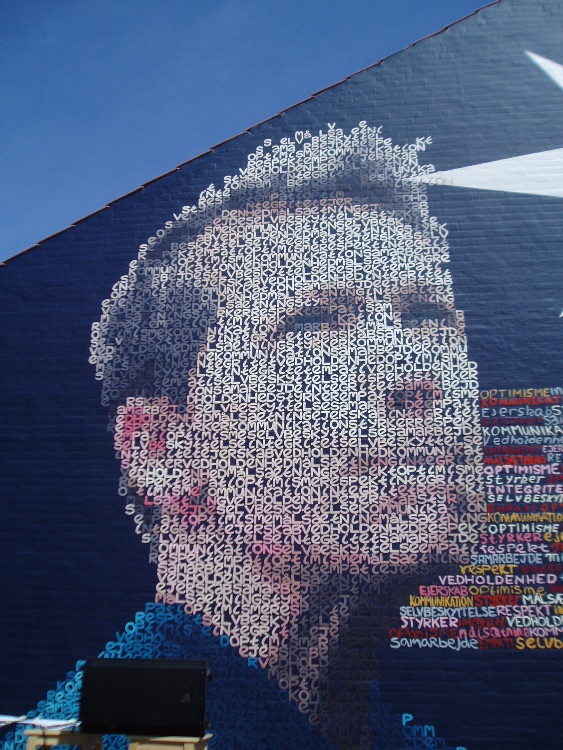 Sunrise at True North Efterskole mural
Artist in progress!
Getting started
Next project! Wall being prepared for my next mural at True North Efterskole in Denmark. Starting 15th May...watch this space!
Recently completed "word art" portrait
"Heulwen"
Celebration of completion of new mural at La Teteria Hierbabuena, Cómpeta, April 2018
Portrait of Richard Bawden RWS NEAC RE Maldon, Essex. October 2017
Harry Potter mural for Lucie and Tristan Walker-Hutt
Maldon, Essex. September 2017
Cómpeta Artwalk April 2017
Mural for La Taberna de Oscar, Cómpeta
Mural por la paz y la amistad
Colegio Lex Flavia Malacitana, Málaga
Mural for the Community of San Rafael, Calle Hermosilla,9, Málaga
El mural para la comunidad de San Rafael, Calle Hermosillo, 9, Málaga
Este "retrato de poesía" se ha realizado en acrílico sobre lienzo, utilizando las palabras de un poema de Charles Baudelaire. Las palabras más importantes en este retrato, encargado por el padre de Naomi, son "à jamais tu seras le rêve de papa" .. (para siempre serás el sueño de papá). Antes de que ella naciera, vio a su hija en un sueño, riendo y jugando exactamente como ella hace hoy.
This "portrait of poetry" has been made in acrylic on canvas, using the words of a poem by Charles Baudelaire. The most important words in this portrait, commissioned by the father of Naomi, are "à jamais tu seras le rêve de papa"..(forever you will be the dream of dad). Before she was born, he saw his daughter in a dream, laughing and playing exactly as she does today.
Ask for your "portrait of poetry" for an affordable price! Send me a personal message on Facebook, or email: georgekowzan@outlook.com
Solicite su "retrato de poesía" por un precio asequible! Envíame un mensaje personal en Facebook, o por correo electrónico: georgekowzan@outlook.com
Presentando el boceto original al Director de IES Cánovas del Castillo
CLICK HERE to see Video showing the making of the "I have a Dream " mural.
Terminado!
Trabajando y soñando...working and dreaming
Algunos estudiantes comienzan a tener una voz...y compartir sus sueños.
Trabajando en el última día en julio...y después...agosto
Los artistas tienen que sufrir por su arte!
El Mural "I have a dream/tengo un sueño"
IES Cánovas, C/San Milan, El Ejido, Málaga
El mural está empezando a vivir!
24 Junio 2016
Terminado!
En frente del Teatro Cervantes, Málaga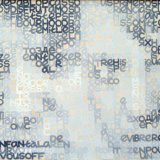 El próximo mural
Junto al Teatro Cervantes y Vino Mio Restaurante.
Avanzando bien!
Mire las caras en las ventanas!
La inuaguración del mural "te comprendo" tendrá lugar el martes 22 diciembre a las 10.30
a la Escuela Oficial de Idiomas de Málaga, Paseo Martiricos
"Venid y Adoremos"
Tinta sobre papel de acuarela
Presencias 42 de APLAMA Diputación de Málaga, Calle Pacifico, 54
FELIZ NAVIDAD!
PINTURA POR NÚMEROS
6.909 LETRAS
320 HORAS
11 IDIOMAS
11 TONOS DE COLOR AZUL
5 CARAS
2 PINCELES
1 PARED
1 ARTISTA
Esperando a la inauguración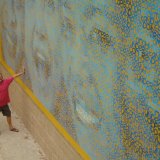 MIRE ESTE ESPACIO!
"El gran trabajo de George Kowzan promete"
Exposición individual a La Sala de Exposiciones de Manuel Barbadillo, Málaga, Abril 2015.
El alcalde de Málaga, Francisco de la Torre disfrutando de una visita privada.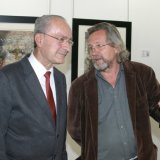 Monday, 2nd March 2015
Young Art Competitive Exhibition opens this evening at the John Mackintosh Hall. This year's adjudicator, UK artist George Kowzan, has won the Gibraltar prize in the International Art Exhibition in the past and lived locally. Today he resides in Malaga and will be presenting his work in his first exhibition there next month. The Young Art competition was open to Gibraltarians and residents attending school in years 9 to 13 (or College equivalent), as well as to young Gibraltarian artists aged up to 24 years old as at March 2. A former teacher, Mr Kowzan, is a professional artist who judged this year's entries for the Young Art Competitive Exhibition on Friday. He is pictured in the JMH Gallery with Seamus Byrne, Director for Events, Gibraltar Cultural Services. The winners will be announced by Culture Minister Steven Linares this evening at 6.30pm.
http:\www.chronicle.gi/headlines_details.php?id=35579
Winner of Gibraltar Theme Prize sponsored by The Bonita Trust 41st Gibraltar International Art Competition 2014
This is a Word Art Portrait of the Chief Minister of Gibraltar inspired by a newspaper headline (Man of a Thousand Days) describing the duration of the present Gibraltar Government.
The full version of the painting can be seen in the Gallery Section - Word Art Portraits.
Winner of Poster Competition for the district of El Palo, Malaga
The presentation took place in El Palo on the 1st July 2014.
My work depicting an abstracted traditional fishing boat (jabega) has been chosen to publicise the Festival of El Palo 2014.
The inspiration for the painting came from visits to this beautiful part of Malaga famous for its seafood and fish. The fishing boats have tall prows and are decorated in bright colours and display an image of an eye. The painting has a "Miro-esque" eye which can also be interpreted as a sun and moon.
The full version of the painting can be seen in the Gallery Section - Public Work/Sculpture.
Currently exhibiting a Word Art Portrait of well-known Andalusian artist Evaristo Guerra in the Ayuntamiento of Velez-Malaga.
The painting can be seen in the Gallery Section - Word Art Portraits.